Real Estate Farming: How to Choose & Dominate a Farm Area
Real Estate Farming: How to Choose & Dominate a Farm Area
Real estate farming is the process by which a real estate agent selects and markets to a specific geographic area or type of client. Most real estate farming is geographic; to select and farm your own area, determine area boundaries, research the community, and make sure that area sales levels will ensure ongoing revenue.
If you're just starting out and need a place you already know to farm, consider your own neighborhood. Not only do you know the area well, but you can use a community networking platform like Parkbench to further position yourself as an expert in the area. It creates hyperlocal websites that highlight area businesses, events, and news with a single agent as the face of all content. Plus, it only allows one real estate agent per area. Claim your neighborhood today.
How Real Estate Farming Works
Real estate farming is the method by which an agent focuses their marketing efforts on either a specific geographic area or a demographic. Most real estate farming is geographic. This begins with determining the right area to focus on based on an agent's existing knowledge of areas near them, agent competition, and sales potential. Once an agent selects their farm area based on these criteria, they set area boundaries and begin to build a local reputation.
First, choose your farm area by considering the regions that most appeal to you based on existing knowledge and personal preferences. Research the areas carefully to find out more about your potential clients. Also, study the sales volumes and competition in these areas. When you have one with significant revenue potential, set area boundaries that will help in focusing your marketing and sales efforts.
The next step is to build your brand and reputation in your real estate farm area. Create direct mail marketing campaigns and distribute door hangers. Acquire leads through lead generation platforms like Zillow or Real Geeks. Set up a Facebook advertising campaign aimed at your target area. Participate in local online and in-person meetup groups to network. Most importantly, get your website up and running to collect leads from your marketing efforts.
With a farm area selected and marketing efforts solidly in place, you will begin to build authority in the community. Buyers and sellers will begin to trust you as an area expert and remember your brand when interested in real estate. Agents find that, over time, this greatly increases referrals and overall sales.
5 Steps to Choosing the Right Real Estate Farm Area
To choose the right farm area, you should first research favored or nearby locations, examine their demographics, confirm the size of the potential areas, and evaluate their sales potential. The final step is deciding on your farm real estate area and beginning to build your local reputation.
Here are the five steps to picking a real estate farm area:
1. Consider Your Region & Demographics
Before you start farming, you need to know as much as you can about the areas nearby. Make sure you are considering places where you'll be happy working and places that will give you the income you'll need to meet the goals in your real estate business plan.
Here are some things to research for your farm area:
Average income
Average age
Commuter area
Large employers
Types of homes
Local amenities
Transportation options
Recent changes
While most of this data will be a Google search away, you may have to use census data to get information like average incomes. This can be useful to help determine what area homeowners can afford, which will then help you determine what listings you should focus on.
2. Evaluate Personal Preferences & Interests
Focus on aspects of the neighborhoods you're considering that personally interest you. For example, if you love vintage homes, it will be much easier to sell them than new developments. Since purchasing a home is largely an emotional decision, buyers will respond to your enthusiasm and personal knowledge on the topic.
This consideration will also help you determine your niche or specialty. It's possible to choose a farm area wherein you specialize even further in a specific type of home. For example, you may find you like the neighborhood feel of a community and want to make that your farm area, but also want to focus on mid-century homes. Keep these interests in mind as you consider possible farm areas; they will ensure you are not just an authoritative agent, but also enthusiastic.
3. Consider a Real Estate Farm Area With Well-defined Boundaries
As you review areas, it's recommended that you favor those with well-defined boundaries. While you can always set geographical boundaries yourself, established ones make it easier to market your listings effectively because the geographic area you work in is clear to yourself and others.
In Manhattan, for example, the Upper East Side starts at 59th Street, from 5th Avenue to York Avenue, then extends up to 96th Street. In the past few years, gentrification may have pushed the boundaries of the neighborhood a bit, with some agents claiming listings up to 103rd Street are on the Upper East Side. Still, when you tell most clients you're taking them to the Upper East Side, the boundaries are generally understood.
4. Research Sales Activity in Potential Farm Areas
Once you narrow down your selection of areas you might want to work in, the next step is to make sure the area has enough sales activity to make real estate farming worthwhile. You want to find an area that has high sales prices, relatively high turnover, and low competition.
Here is how to research the sale potential in your farm areas:
Calculate the Average Sales Price & Commission
It's easier than you might think to get an average sales price in your anticipated farm area, and takes just a few steps to complete. First, open your Multiple Listing Services (MLS) program or a program like Realtors Property Resource (RPR) and choose the ZIP code of the area you're considering. RPR and many MLS systems offer the ability to draw an area on the map to help you define boundaries.
Next, pull all sold listings from the area from the past two or three years. The average sale price will be the average price of the sold homes. Once you have the average price, you can figure out what your likely commission will be per transaction. Once you know this, you can determine how many listings you will need to close in your farm area to make a profit and meet the goals you have set for yourself.
Note: If you haven't used RPR before, it's free to National Association of Realtors (NAR) members. If not, consider joining NAR to get access. RPR offers an incredible amount of information in one centralized place that usually saves you time.
Consider the Turnover Rate
In order to figure out the turnover rate in your potential farm area, simply divide the number of homes in your farm area by the number of homes sold in the last two years. Make sure the area you want to farm has a relatively high turnover rate. Tom Ferry, a noted real estate coach, recommends only considering areas with a 6% or higher turnover rate.
Research the Competition
Once you've determined the area has enough sales activity to sustain you, the next step is to figure out what your competition looks like. Be sure to take particular note of the top closing agents for the past few years. You can do this by examining sites like Zillow or Realtor.com and reviewing agent profiles for a specific farm area or ZIP code.
If you see that one agent already dominates an area, getting a piece of the pie might be an uphill battle. Chances are that agent has been working the area for years and is very well established. However, if you see there is a variety of agents closing in the area and there is a high enough turnover to justify working there, then there is more than likely room for you as well.
Assemble Real Estate Farm Area Data
Now that you know all about the demographics of the area and the numbers around sales activity, turnover, and competition, you need to pull all your information together to choose a farm area. Assemble this information in an easy-to-read table so you can compare areas side by side.
Example Farm Area Comparison
|   | Farm Area One | Farm Area Two | Farm Area Three |
| --- | --- | --- | --- |
| | 150 | 200 | 250 |
| Estimated Farming Cost per Year (mailings, open house costs, advertising, etc.) | $2,100 | $2,800 | $3,500 |
| | $300k | $350k | $400k |
| Average Commission per Sale (calculate at your average commission %) | $9,000 | $10,500 | $12,000 |
| Total Homes Sold in Farm (previous three years) | 15 | 16 | 12 |
| Turnover Rate (total # of homes divided by total homes sold) | 10% | 8% | 5% |
| Income Potential (total homes sold x average commission) | $135,000 | $168,000 | $144,000 |
| Average Days on the Market | 43 | 39 | 61 |
| Number of Current Listings | 13 | 3 | 7 |
5. Decide on Your Farm Area
After collecting information about several areas via the steps above, pick a farm area that meets your criteria for the best location, good real estate market, and low competition. This gives you an opportunity to establish yourself as a real estate agent in the community and get quality leads for people buying or selling in this location. When you have decided on your farm area, the next step is to start to build a reputation as a real estate agent.
9 Ways to Build Authority in Your Real Estate Farm Area
Once you've chosen a farm area that makes sense for you, the next step is to begin making a name for yourself. Your goal is to establish yourself as the go-to real estate professional for the entire community. Some of the most proven ways to build reputation in a farm area are direct mail campaigns, door knocking, advertising, networking, and online marketing.
Here are nine ways to start building your presence in your farm area:
1. Create Direct Mail Campaigns
The key to staying top-of-mind is touching everyone in your farm area multiple times. You should plan for at least two or three mailings before expecting a return. Every Door Direct Mail® (EDDM®) lets you choose a mail delivery route via their maps, and you can then send your direct mail to every house along that route. Use an EDDM service from a provider like ProspectPlus! to send mailers to residents in your farm area, even if you don't have a mailing list.
2. Distribute Door Hangers
Door hangers are another tried-and-true way to reach homeowners in your farm area. The reason door hangers work so well is that unlike a postcard, which can easily get ignored in a shuffle of mail, homeowners have to physically remove your door hanger to get into their home. For about 35 cents each, you can use this as an effective lead generating tool that a homeowner can't ignore. Check out examples of top real estate door hangers.
3. Knock on Doors
Definitely not for the faint of heart, door knocking is still a great way to get to know homeowners in your farm area. It's also 100% free. All you need are comfortable shoes and a desire to connect with people. One of the things about door knocking is that you never know where the conversation will lead, and in the age of so much tech, it's a great way to get face time with real people.
Most people are doing their advertising online, and for the right kind of person, a personal campaign can really stand out. Door knocking can be pretty intimidating, but it's a great strategy for being top of mind. We compiled a list of the top 16 door knocking tips if you decide to brave the path and reap the rewards.
4. Advertise Using Zillow Premier Agent
Zillow Premier Agent lets you advertise to buyers in one specific ZIP code. It is estimated that for every $1 you spend on Zillow, you get $2.60 or more back in commissions. More leads give you more closed deals at the end of the day, and Zillow offers you targeted leads in your farm area. Learn more about how Zillow Premier Agent works.
5. Set Up Facebook Advertising
Outside of real estate-specific advertising platforms, Facebook advertising is likely the most effective method you have. Using Facebook allows you to not only target by ZIP code, but by dozens of other criteria as well, including age, income, interests, recent jobs, and much more.
The amount of information you can use to find your target audience on Facebook is pretty astonishing. Facebook even has a category called "Ready to move," which is made up of people whose online behavior is consistent with people who are ready to move. To learn specifically about using Facebook as a real estate agent, we've written a Facebook for real estate agents guide to get you started.
6. Participate in Online Local Forums
Another great way to build trust in your farm area is to participate in online real estate forums dedicated to your farm area. The best way to develop trust is to participate as an ordinary citizen who also happens to be a real estate agent. Find where your farm area gathers online and join the conversation. Look for neighborhood groups like Patch sites, Nextdoor sites, or Podium. Contribute valuable insights—and remember that you represent your business too.
7. Attend Local Events & Meetup Groups
Focus on being social first, business-oriented second. For example, you could join a rowing group or help raise money for your local pet rescue organization. Once people get to know you, they'll seek out your services. Be sure to take photos of your social activities and post them to Instagram; use the moments of connecting with the community to show your true self. Look for community-oriented events you'd enjoy being a part of, including fairs and charity events.
8. Sign Up for Exclusive Leads
Many companies offer exclusive leads to only one agent in a specific farm area. You can sign up with a company like BoldLeads to help you quickly get exclusive leads in your farm area for just $6 to $20 per lead. You get conversion-optimized landing pages, a robust customer relationship management (CRM) system, and marketing automation tools to help you drive more sales. Claim your BoldLeads farm area.
9. Set Up Your Website
If you're new to real estate, you will definitely need an agent website. Real estate agents who do not have a presence online are becoming less and less relevant as we become a more digital society, so be sure to create an online space for your brand. Create a website using Placester or another IDX real estate website company to gather leads.
If you're fairly tech-savvy, you can often set aside a day and throw together an IDX-integrated website on your own using a service like Real Geeks. However, having a nice site isn't going to help you if no one is able to find it. For help with this, read our article on ranking your real estate website on Google.
3 Pro Tips for Successful Real Estate Farming
It can be hard for new real estate agents to identify and grow their farm area. From finding the right neighborhoods to generating leads, agents often need guidance to help them grow their business in their area of choice. That's why we sought advice from professionals about using door hangers, advertising, and networking to really build a brand in a farm area.
Here are the top three pro tips for successful real estate farming:
---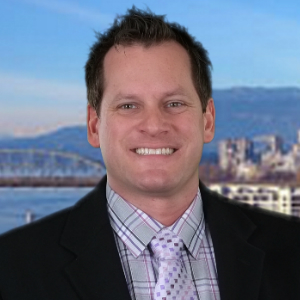 ---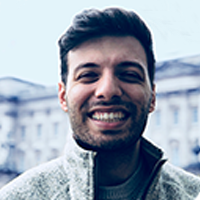 ---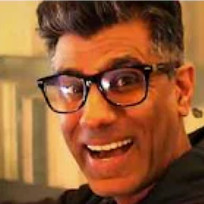 ---
The Bottom Line: Farm Real Estate
Real estate farming is the method by which an agent establishes a region wherein they focus their marketing and sales for maximum effect. As you evaluate your own potential farm area, consider the type of property you want to sell, who you want to sell it to, and the competition you may have to face. Once you've chosen your farm area, create authority and build a solid reputation by engaging regularly with the community.
Staying on top of community happenings is key to successful farming, but it's also time-consuming. Fortunately, Parkbench does this for you—it builds a hyperlocal website and automatically curates news, events, and other community-specific information you can use to help establish yourself as a local authority. This makes you the go-to real estate agent in your farm area, leading to a sizable increase in sales. Claim your area today.